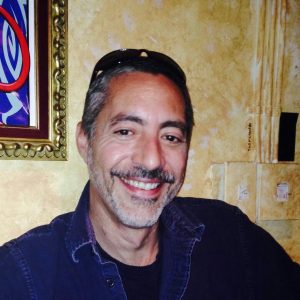 Hi, my name is Eric Huffman. I'm a freelance personal finance writer with experience writing on a wide variety of topics.
I write articles, blog posts, and copy ranging from from insurance and personal finance to business, travel, society, tech, and fitness.
I'm a versatile writer and a diligent researcher. I enjoy helping fellow consumers while also helping businesses grow.
Good copy should bring businesses and customers together. It finds a common ground while building trust. If you need a writer to help you make connections with your website visitors, let's talk.
With more than a decade of experience in copywriting and content writing, I bring a depth of experience to your project.
Personal Finance Writer | Insurance Licensed
My background is in insurance and personal finance as well as business and technology. I've run businesses and worked on the front line. Real-world knowledge brings depth to the topics I write about — but in an easy-to-read format.
I believe in the promise of content marketing; to tell your business story and build bonds with customers by providing value. This value — delivered through content — comes both before and after the sale, building trust and making your site an invaluable resource.
Let's Talk About Your Content Marketing.
You need great content to grow your business and boost awareness. You need content that engages the reader and answers questions. I can write that content for you.
Every web search is a question in search of an answer.
Providing useful content that answers a need puts the customer first. It also sets your business apart from less imaginative competitors.
Please feel free to browse my portfolio, check out the blog, or to reach out with your thoughts or questions.
For samples of my personal finance writing, please visit my insurance and personal finance website, Experts.net.
And if your business or organization is local to South New Jersey, I'd be happy to visit your location to better understand your mission and discuss your needs.
I look forward to working with you to grow your business.